Inside the Cherry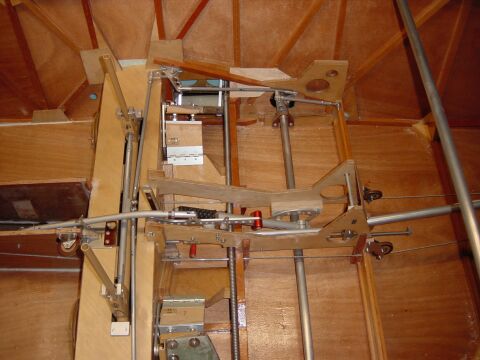 Controls, retractable landing gear mechanism ...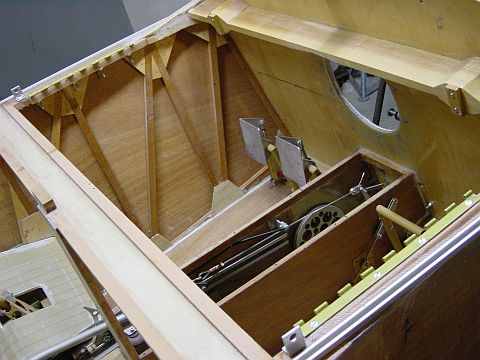 Surfing the internet I discovered the independent pedal brake system at Mark Langford´s KR2S-project.
As you can see, I removed the hand-operated brake already.
I got the master cylinders (incl. parking brake valve) at Matco here in Salt Lake City.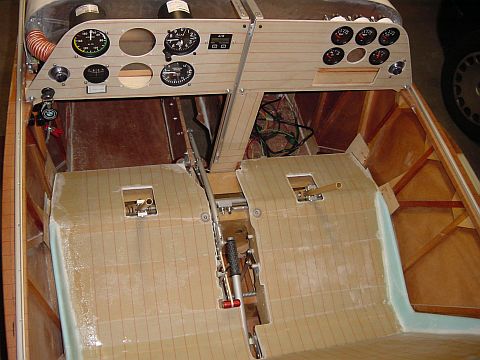 No seat cushion yet...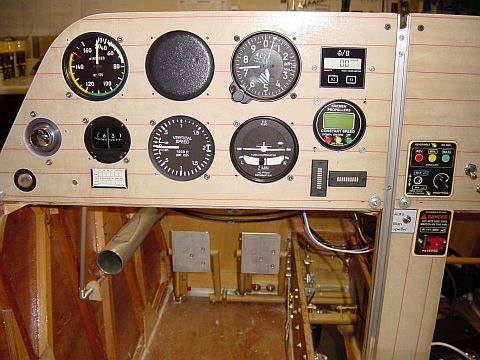 The first instruments are temporarily fitted in place.
Note: The elevation here in Utah 4740 ft (1445m) above MSL.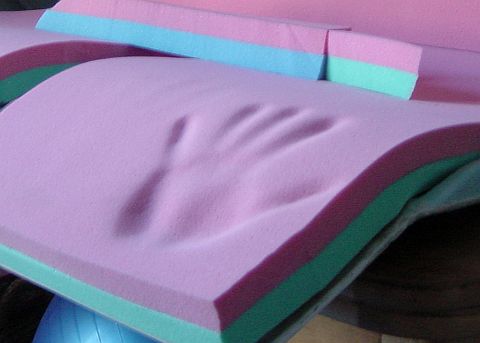 During the EAA-meeting at Oshkosh, I discovered this Confor-Foam seat foam.
I already read about this memory-foam developed for the space program, now I
could even test it. I fell for it right away.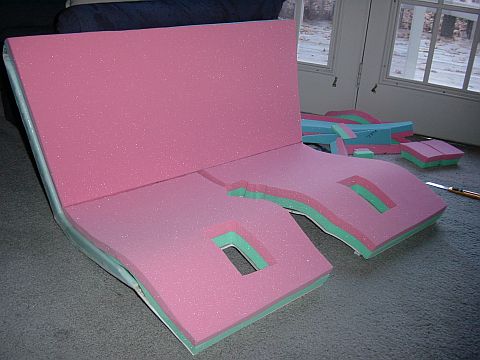 Jim & Janice Fix www.seatfoam.com offer various combinations Confor-Foam
(red = soft, blue = medium and green = firm) in various sizes as well as an
outstanding support.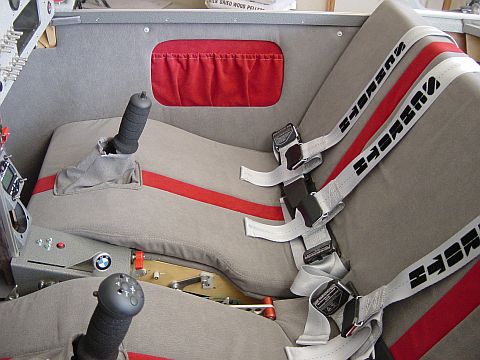 R/H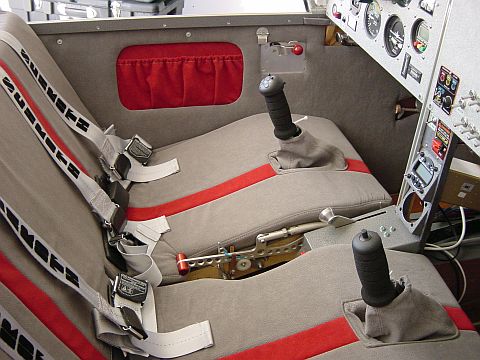 L/H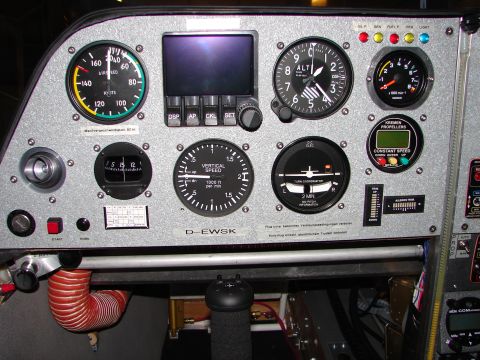 With a "new" analog tachometer...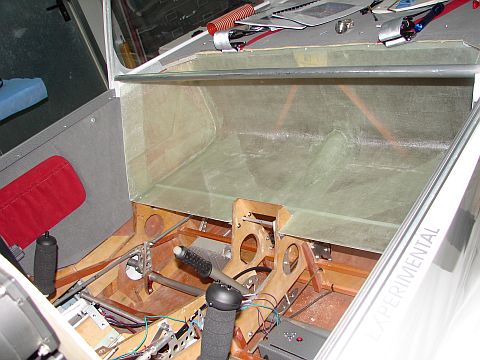 The original Baggage compartment was build of fabric, way smaller and lighter, but I copied the bigger
(and 1 kg heavier) fiberglass version I saw in Austria.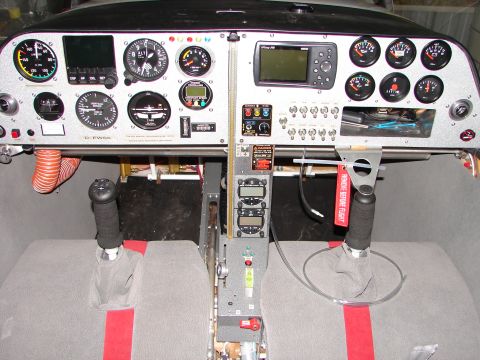 This is how I like it...




Obtain a Cherry-Builder-File with a License at www.bx-2.de